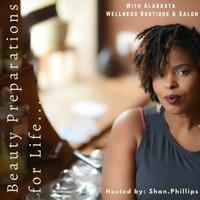 Peace & Blessings,
We hope you all are doing well out there!
Thanks for staying connected and allowing us to service your wellness and personal care needs.
Hey — while you're here, check out our latest Soul Loveth podcast titled: "Expansion Requires Order" as we focus on keeping Self Care & Wellness a priority while pursing our goal and dreams.
Make sure to subscribe after listening for weekly meditations and visualizations - a great way to start your week off calm and focused, something we all can use more of in the hustle and bustle of life..

Boutique/Salon Services/ Updates
So grateful that our intimate environment was already conducive for "social distancing" - servicing one client at a time, no more than 4 people in the boutique at a time, always safe and clean, you can literally rest assured your personal care needs as well as your health and peace of mind is our top priority!
•Quality Hair Care 
•Result producing toxin free products 
•Artisan Inspired Accessories 
•Wellness Supplements and so much more!
Book your appointment today - stop in or scroll down to browse our retail section to see what new goodies we have in store!🌱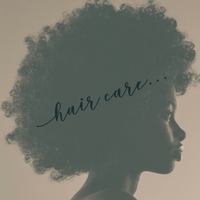 Straight, Wavy, Curly or Tightly Coiled — all textures need different ways to be "Loved on!" 
We offer multi functional preparations to help hydrate, strengthen and promote healthy hair care.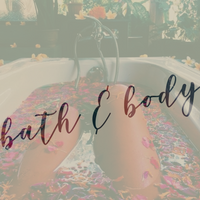 Our Tea Tree Facial Spa is prepared with only the purest medicinal grade botanicals to help you nurture and care for your skin "naturally" without the addition of harsh ingredients. Both women and men love it the same — a go to for your daily skin care regimen!🌱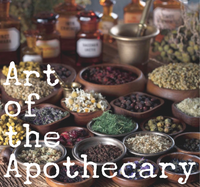 "And thou shalt make it an oil of holy ointment, an ointment compound after the "Art of the Apothecary..." ~Exodus 30:25
We're a firm believer that everything the body needs to heal and thrive has been abundantly supplied on earth "naturally."  With the hustle and bustle of life, we tend to choose what's convenient and overly processed, often times leading to hormonal imbalances, sickness and dis-ease.  
Nature has graciously given us a earthly "wellness cabinet" full of nutrient dense fuel, to help us function to our highest potential!
Our bodies were designed to heal itself, we just have to love on it and feed it properly... 
Browse our wellness cabinet for quality plant based supplements, herbs, oils, teas and spices. Sign up for our news letter for the latest product releases, restocks and workshops. We look forward to a journey of great health with you. Be well!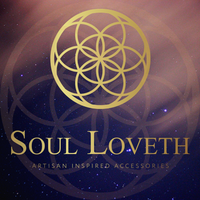 "What do you gravitate to naturally? What does your Soul Loveth?
What you're passionate about speaks volumes about your personality. Be it food, music, shoes, art, clothes - all things that grab your eye and capture your heart is an indicator of how you express yourself to the world.
"Soul Loveth" challenges you to dig deeper into what inspires you. Encouraging you to live out that inspiration "Unapologetically" because You being You, is your unique contribution to the world...
Browse our collection of artisan inspired accessories for every occasion, we'd love to see what you gravitate to!
Artisan Inspired Accessories
Gift Certificate

Regular price

Sale price

$25.00
Botanically Inspired... Nature Approved🌱
Botanically Inspired... Nature Approved🌱